Profile | Wimbledon
It's quite simply the most prestigious tournament in tennis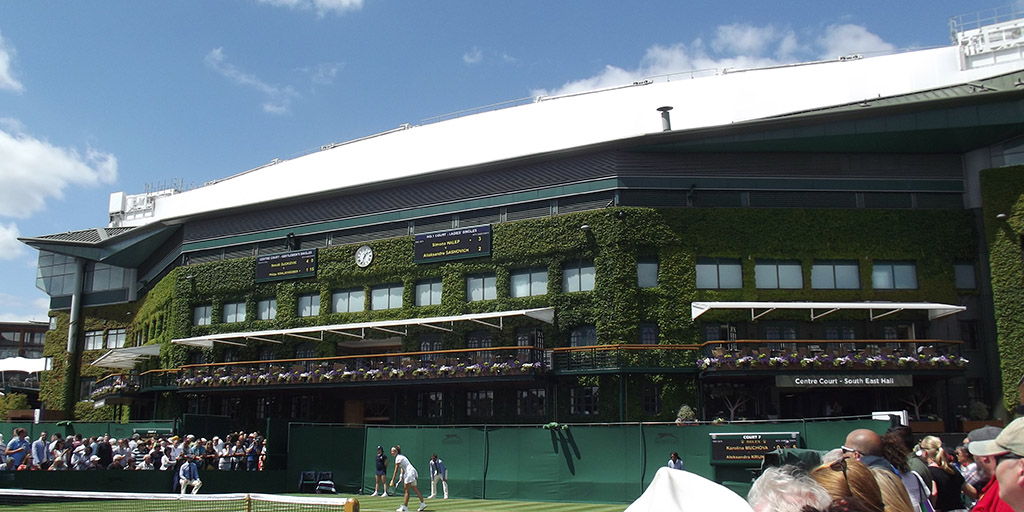 By Stephen Higgins | 24 February 2020
Name The Championships or Wimbledon
Dates July
Established 1877
Surface Grass
Tour ATP & WTA
Tier Grand Slam
Prize-money £38 million total for the 2019 event. The men's and women's singles champions each received £2.35 million.
Location The All England Lawn Tennis Club is situated in south west London.
How can a writer sum up Wimbledon in an article?
For many, the word tennis immediately evokes The Championships with its manicured grass courts, rain delays, all-white clothing, strawberries and cream, Henmania and so on. While today's professional game has a variety of prestigious events across the globe and three grand slam tournaments to keep it company, Wimbledon is a unique and special fortnight in the calendar.
With over 140 years of history, it's no wonder that Wimbledon is thought of as the 'traditional' grand slam. However, it is more revolutionary than you might think. The only major still played on grass is actually central to how tennis marries an illustrious past with a complex future.
Wimbledon is an event that boasts a highly restrictive dress code while maintaining the best digital strategy around. It partners with a 178-year-old drinks company in Pimm's and then serves their chief beverage with a paper straw to protect the environment.
The All England club's stately appearance belies its place as the battleground for some of the sport's greatest clashes - both on and off the court. Centre Court has been the background to monumental rivalries like Borg-McEnroe, Navratilova-Evert and Federer-Nadal. Its manicured court has also given one-time slam winners like Pat Cash (1987), Jana Novotna (1998), Goran Ivanisevic (2001) and Marion Bartoli (2013) the moments of their lives.
Let's take a trip through the history of the Championships.
The Early Years
Spencer Gore, the first men's champion in 1877, apparently invented volleying so baseliners can blame him for all the back court scurrying that's followed. After Gore, the early decades of the Championships were dominated by siblings. Between them, the Renshaw and Doherty families claimed an astonishing 30 titles.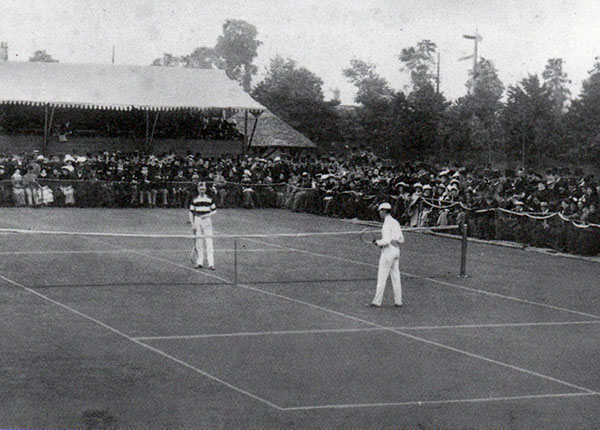 William Renshaw, who hailed from the West Midlands, was victorious on seven occasions in singles (1881-86, 89), a record only surpassed by Roger Federer in 2017. William and his twin, Ernest, also combined to take five doubles titles in the old Worple Road grounds. Then came Reggie and Laurie Doherty, who were the dominant force at the turn of the century. The Dohertys triumphed eight times in the doubles competition (1897-1901, 1903-05) and shared nine singles trophies between them.
Women's singles were added in 1884 and the undoubted superstars of the era were Lottie Dod and Dorothea Douglass. In 1887, Dod won the first of five singles titles aged just 15, still an all-time record. Douglass, who hailed from Greater London, notched seven championships between 1903 and 1914.
It would be remiss of this Irishman to ignore the golden tennis period for his nation! From 1890-'96, there were five singles champions born or raised in Ireland. They were Willoughby Hamilton (1890), Lena Rice (1890), Joshua Pim (1893-4) and Harold Mahony (1896). Sadly, there hasn't been an Irish winner since.
It should also be noted that until 1921, the defending men's and ladies singles champions had only to win one match to retain their title. The holder of the trophy faced the winner of the 'All Comers' competition in a challenge round to decide the overall victor.
Between The Wars
While homegrown players dominated the early years of Wimbledon, they have become a rare commodity since World War I.
Between the World Wars, there were only three British champions: Kitty McKane Godfree (1924, '26), Dorothy Round (1934, '37) and Fred Perry (1934-'36). Perry won three of the four slams in 1934 and was rightly considered the world's best. After his last Wimbledon singles title in 1936, it would be 77 years before another British man (Andy Murray) lifted the cup.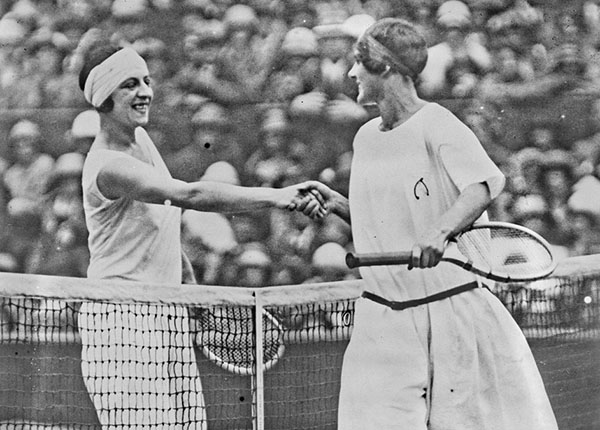 With home players becalmed, the 1920s and '30s belonged to the French. Suzanne Lenglen, who caused a scene with her modern dress and flamboyance, won six of the seven singles between 1919 and 1925. 'La Divine' also claimed nine titles in doubles and mixed.
It was partly due to the Frenchwoman's extraordinary appeal that the All England Club decided to move to a larger location at Church Street. The new premises boasted a new show court with 10,000 seats named 'Centre Court'.
Unsurprisingly, the legendary Four Musketeers (Jean Borotra, Henri Cochet, Jacques Brugnon and René Lacoste) also enjoyed themselves in South London during this period. The quartet won a total of 17 titles through the '20s and '30s.
Farewell To The Amateurs
When the event resumed after World War II, the United States became the dominant force at SW19. Between 1946 and 1955, all finalists on the women's side hailed from the land of Uncle Sam. Champions during that period included Louise Brough (1948-50, 56), Maureen Connolly (1952-54) and Althea Gibson (1957-58), Wimbledon's first African-American winner.
American men also excelled during this time but the spread was wider. The post-war decade saw a different champion each year including Jack Kramer (1947), Budge Patty (1950), Vic Seixas (1953) and Tony Trabert (1955).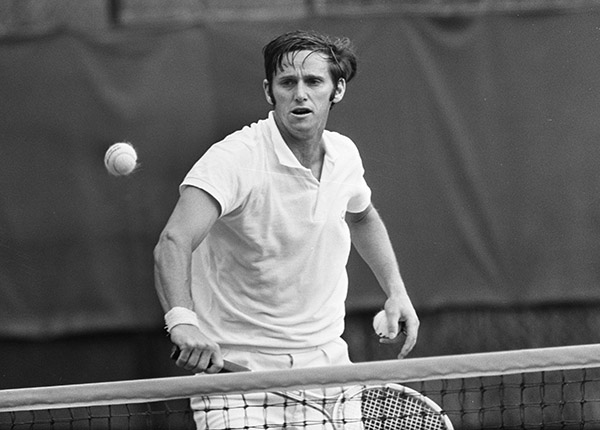 Australian dominance became the norm in the 1960s as a plethora of Aussies created a second home at Wimbledon. Between 1956 and '69, there were 11 singles champions in the men's and women's draws from Down Under. That group included all-time greats like Rod Laver (1961-'62), Roy Emerson (1964-'65) and Margaret Smith [later Court], who won in 1963 and 1965.
The Open Era
The era of professionalism arrived in 1968 and TV viewers enjoyed the Championships in full colour. The following 30 years saw Wimbledon become a worldwide phenomenon and the peak event for tennis players.
As the 1960s transitioned into the 70s, the lawns of SW19 were a playground for some exceptional players. In 1969, Rod Laver won his fourth singles title and second as a pro. That year would prove extra special for the Australian as he completed the calendar grand slam for the second time in his career.
Billie Jean King started the Open Era as the best woman on grass and won six singles titles between 1966 and 1975. The Californian eventually retired with a combined record of 20 Wimbledon titles in singles, doubles and mixed. During this time, Margaret Court, Evonne Goolagong and Chris Evert also made their mark on Centre Court before an overwhelming Czech force blew through South West London.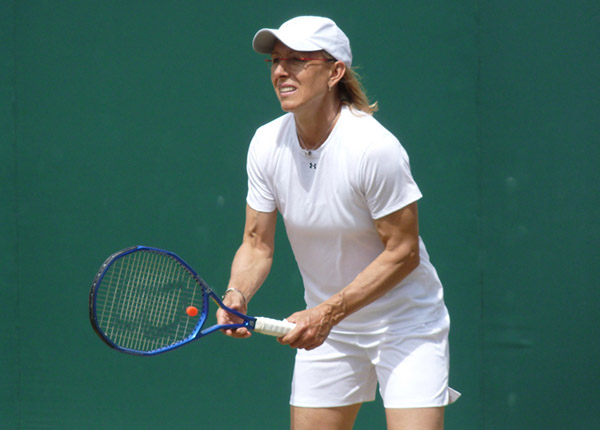 Martina Navratilova actually lost her first two grand slam singles finals before success finally came in the 1978 Wimbledon final. The lefty defeated Evert in three sets and became a glutton for grass court victories thereafter. Navratilova won nine singles titles between 1978 and 1990, including six consecutively from '82-'87. One of the finest volleyers ever, Navratilova also won 11 titles in doubles and mixed at Wimbledon, the last one coming in 2003 aged 46.
While Navratilova was undoubtedly the queen of Centre Court, there were several superb male competitors who graced the throne during the same period. Initially, Bjorn Borg was an unmatched force with five consecutive titles from 1976-'80. The baseline-oriented Swede was famously dethroned by John McEnroe in the 1981 final. The following decade saw serve-and-volley experts McEnroe, Boris Becker and Stefan Edberg win seven finals between them on the lighting surface.
The century's last decade was primarily about a woman from Mannheim, and a man from Washington D.C. After losing the 1987 final to Navratilova, Steffi Graf returned the following year and bested the Czech in the Championship match. It was the beginning of a fabulous reign for Fraulein Forehand with seven Wimbledon singles titles (88, 89, 91, 92, 93, 95, 96) stashed in her trophy cabinet by the end.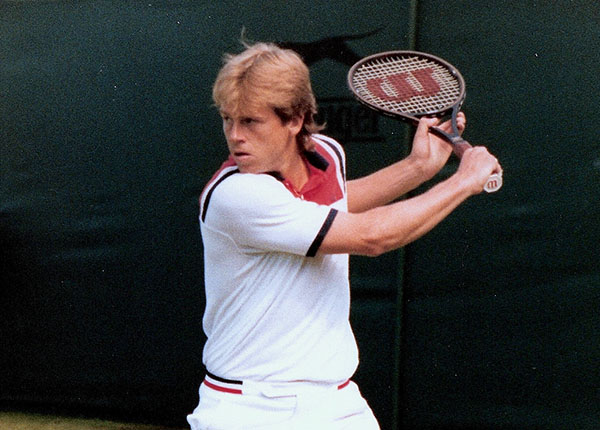 Meanwhile, the perfect serve, touch and rapid movement of Pete Sampras proved too much for the men's field in the 1990s. The Californian won his first singles title in 1993 and added six more by 2000 to equal William Renshaw's all-time record.
The New Millenium
The new century at Wimbledon has brought a different style of champions, better suited to the changing game and surface. In 2002, the groundsmen decided to change the composition of the grass to a more hard-wearing type. In the years since, the courts have lasted better and the play has slowed considerably.
Goran Ivanisevic, who won the singles title as a wildcard in 2001, is the last man to triumph with a primarily net-based attack. With a slower surface, balls bouncing higher, advanced strings that make the ball dip and ever-improving passing shots, it should be no surprise that pure serve-and-volley tennis has departed.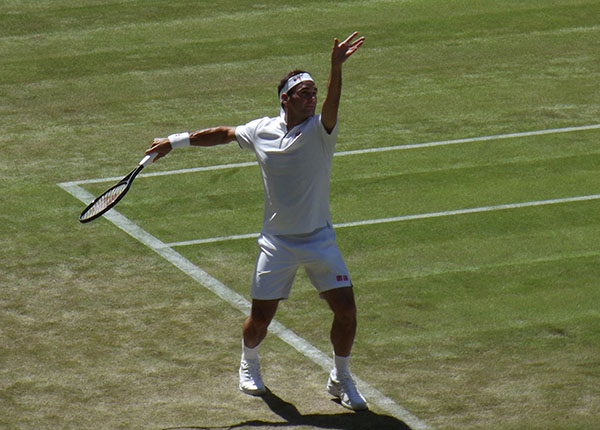 While that may sadden some readers, there's a fair argument that we've been treated to a new breed of all-round player in both singles draws. In Roger Federer and Serena Williams, we've seen two players who can do just about everything better than everyone else. At least for a time.
After beating Sampras in a wonderful fourth round in 2001, Federer found his favourite surface on tour. The Swiss won his first singles title in 2003 and notched seven more in '04, '05, '06, '07, '09, '12 and '17. That last victory put him alone in terms of most singles titles won by a man with eight.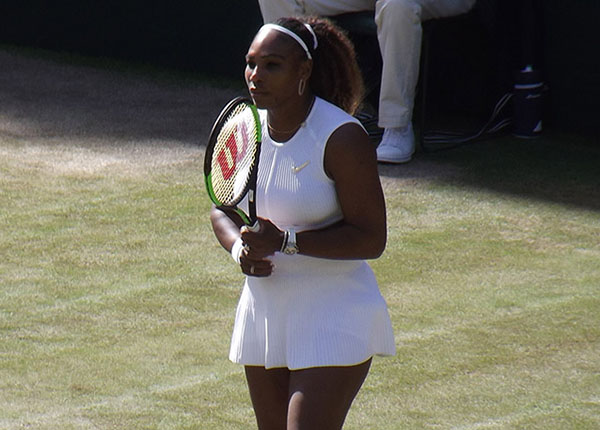 Serena Williams has also been exceptional at Wimbledon with seven singles titles (2002, '03, '09, '10, '12, '15 and '16) thus far. Williams has had chances to equal Navratilova's record of nine with four other final appearances ('04, '08, '18, '19) and could still reach it if health allows.
While Federer and Williams have enjoyed remarkable success at Wimbledon, they have found titles harder to come by in recent years. Novak Djokovic is now the dominant male player having won five times in the past nine years (2011, '14, '15, '18, '19). Meanwhile, the women's competition has given us numerous one-off winners of late with Venus Williams (2000, '01, '05, '07, '08) and Petra Kvitova (2011, '14) the only other multiple winners.
DID YOU KNOW?
The United States has produced the most Wimbledon singles champions in history outside of Great Britain with 57 female and 33 male winners.
The longest match in the history of tennis took place at SW19 when John Isner overcame Nicolas Mahut 6-4, 3-6, 6-7 (7), 7-6 (3), 70-68 after 11 hours of action at the 2010 Championships.
81 ATP players, including 12 of the 16 seeds, boycotted the 1973 Wimbledon event to protest the suspension of colleague Nikola Pilic. Jan Kodes beat Alex Metreveli to win the title.