Osaka Spearheads Exciting Generation
The 2018 US Open champion leads a vibrant group of rising WTA stars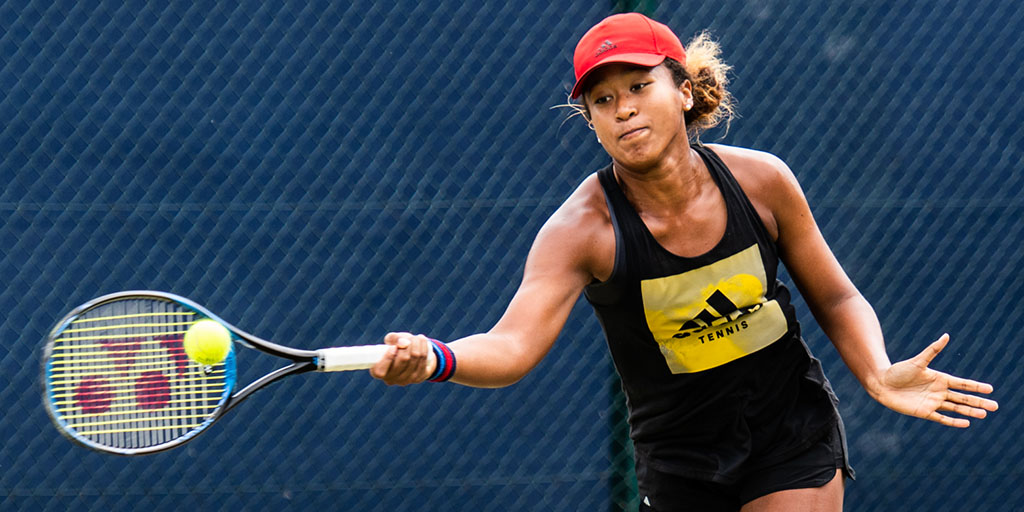 By Stephen Higgins | 12 September 2018
The most tragic element of the 2018 US Open women's final was that a spectacular performance was overlooked in the kerfuffle.
Coverage of last Saturday's match has been observed through the prism of Serena Williams and her confrontation with umpire Carlos Ramos.
There have been way too many takes on that aspect for everyone so let's give some time to the exciting 20-year-old who deservedly captured her first major, and only second career title.
By way of Japan, Haiti and Florida, the tennis world has been given Naomi Osaka. And aren't we lucky.
The composure, tactical nous, overwhelming power and excellent movement displayed by Osaka throughout the tournament was mightily impressive. Remember that the Japanese demolished many of her opponents, finishing three of her matches within the hour.
Having beaten Williams earlier this season in Miami, Osaka entered the final with the knowledge that she could prevail over the 23-time major winner. Serena was not at the height of her powers in March, but she wasn't allowed to play much better in Flushing Meadows last Saturday.
In the final's opening set, Osaka dominated almost every baseline rally. Her hooked crosscourt backhands goaded Williams into going up the line to the Japanese's awesome strength - the forehand. The American did and paid the price.
Not only is the 20-year-old's forehand powerful, it lands deep in the court and is difficult to read. More than once, Williams covered the middle of the court only to be surprised by a punchy forehand down the line.
Then there was the serve. Over the tournament, Osaka struck 33 aces with a first delivery that maxed out at 119 mph. Most significantly, she could usually find her serve under the pressure of a break point.
At one stage of the final, the Japanese had saved 20 break points in a row when her previous opponent, Madison Keys, was included.
Given all the noise and distraction towards the end of the second set, Osaka's ruthlessness in serving for the championship was admirable. An ace, two unreturned serves and a forehand down-the-line were enough to give Japan its first ever grand slam singles champion.
With her enormous game, level head and the direction of experienced coach Sascha Bajin, let's hope that Osaka can continue to improve and light up the WTA tour.
She will not be the only name to watch in an exciting time for women's tennis.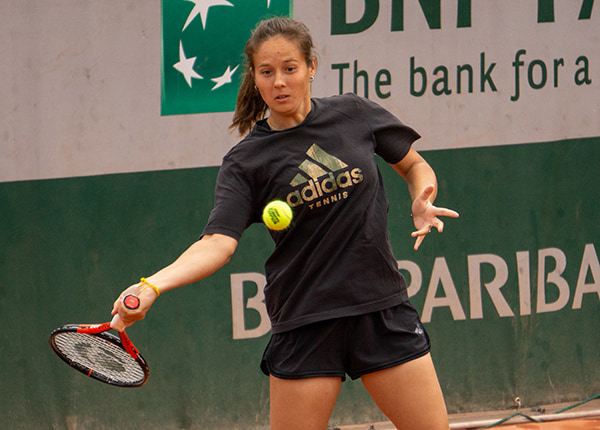 Daria Kasatkina
I've been a big fan of the Russian for a couple of years now. I first profiled Kasatkina in March 2016 and her development has continued apace. The 21-year-old is just outside the top 10 after an excellent season highlighted by two final appearances in Dubai and Indian Wells.
Kasatkina's variety is virtually unmatched on the tour and she can already boast of wins over Carolina Wozniacki, Garbine Muguruza, Angelique Kerber and Sloane Stephens. It would be a terrible shame if this supreme talent from Tolyati ends her career without a major or two.
Jelena Ostapenko
The 2017 French Open champion will be a little disappointed with her year in the majors. While she surged to the last four at Wimbledon, a tournament she won as a junior, there were early exits in Melbourne, Paris and New York. The world no.10 shouldn't be too concerned though. All the tools that took her to that maiden major remain and she's only 21. The Latvian may always be a streaky player but a little improvement on her serve could prolong those bright patches.
Elise Mertens
Sloane Stephens' straight sets defeat of Mertens at the US Open went unnoticed to all but the most unbearable tennis hipsters (me). Stephens is a fantastic talent and I've written many words on her before. What impressed me most that night was the intelligence and all round game of the Belgian.
The foundation of the 22-year-old's game is a world class two-handed backhand. She also possesses a good forehand and serve, swift movement, composure at the net and most importantly, a great tennis brain. With all those gifts, it's unsurprising that Mertens has three titles to her name in 2018 and we can expect her to swoop into the top 10 sharpish.
Ashleigh Barty
Like Kasatkina and Mertens, the Australian has numerous ways to win a point. Unlike the other two, Barty is also a mean cricketer. It was an encouraging 2018 US Open for the 22-year-old as she claimed the doubles title with Coco Vandeweghe and made the fourth round in singles.
The world no.17 has plenty of shots up her sleeve. Barty is listed at only 5' 5" but lies fifth on the tour in aces for the season. She has a strong forehand, devilish backhand slice, refined net skills and the right attitude. What's not to like?
Aryna Sabalenka
I couldn't get through this piece without mentioning Greg Rusedski's new favourite player. The big serving player turned Amazon Prime pundit couldn't stop praising this fast rising Belarusian across the fortnight. When you see Sabalenka in action, particularly this summer when she snatched her first title in New Haven and made the last four at Cincinnati, it's hard to argue with the man.
Sabalenka is 5' 11" and resides in that physical sweet spot of tall enough to inflict damage with her serve, but not so tall that movement is a problem. Sabalenka creates nice whip on her forehand and this opens up all kinds of possibilities for her in rallies. She will be a tremendous player to watch once we get used to her catalogue of interesting grunts.
There are of course numerous other young players worth writing about including Anett Kontaveit, Maria Sakkari, Vera Lapko, Sofia Kenin and Marketa Vondrousouva. Don't worry, they will get coverage in due time!