Thoughts On The 2020 Australian Open
Words on Djokovic, Kenin, Thiem, Kyrgios and lots more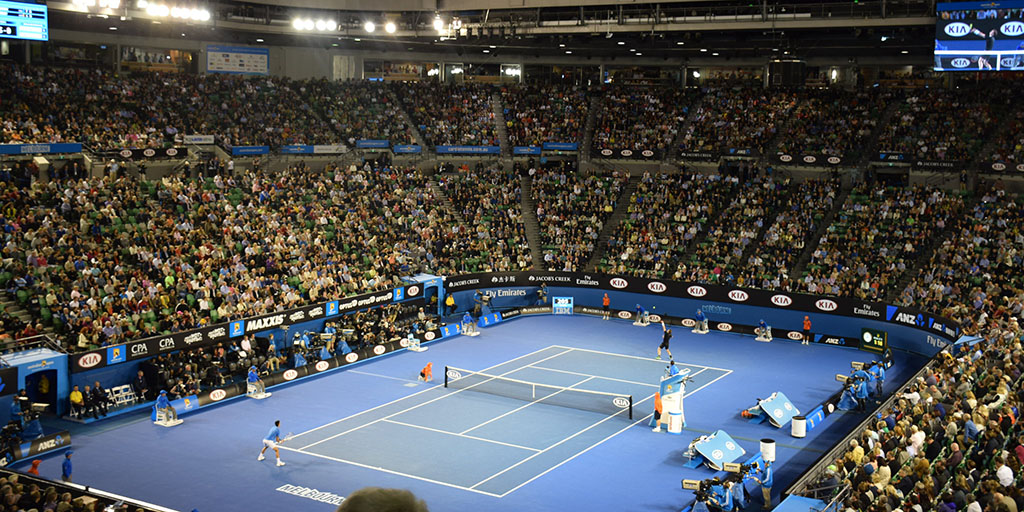 By Stephen Higgins | 3 February 2020
The first major of the new decade is behind us and it was a good one. Here are some thoughts on the main storylines from the tournament.
Djokovic's Relentless Pursuit
He just won't quit, will he?
With his serve verging on shambles and two-sets-to-one down, Novak Djokovic found a reserve of belief that's virtually unmatched. The 32-year-old's resurgence in the fourth set turned the match and propelled him to an eighth Australian Open title.
The world no.1 again, Djokovic sits on 17 grand slams and is ever so close to Roger and Rafa. Is he joint favourite for Roland Garros?
A(nother) New Champion
Over the weekend, Christopher Clarey of The New York Times posted an incredible tweet
"Number of different men's singles champions at the Grand Slams since start of 2006: 7 Number of different women's singles champions at the Grand Slams since start of 2006: 25"
People can argue over whether dominance or spreading the wealth is healthier for tennis, but I like seeing new champions if they are good enough.
Sofia Kenin is one of the sharpest players on tour and deserves much praise. It takes strong will to beat the world no.1, a two-time major winner, and the game's most promising talent in one event. Well done Sofia/Sonya!
Thiem Is SO Close
If you know anything about the Austrian, he puts in the work. I felt so sorry for Thiem at the end of the match because a player can't give more.
In the final three rounds of the tournament, he spent 12 hours battling the world's no.1, no.2 and no.7 players. At Roland Garros last year, he beat Djokovic and lost to Nadal. In Melbourne, it was the other way around.
Will he ever get a break in one of these majors? Whether he does or not, you know he'll keep plugging away.
Opportunity Lost For Barty
While she had a great summer at home in challenging circumstances, I think this was a missed opportunity for the world no.1.
Barty is just 23 and should have more attempts at major silverware. However, she won't get many semi-finals where she plays someone so inexperienced at this level who she's beaten four times.
Let's hope that she can rebound in the Spring ahead of a French Open defence.
Eureka Says Zverev
In recent years, it's been cruel watching Sascha Zverev struggle through the early rounds of majors given his excellent talent. Thankfully, the pattern shifted in Melbourne as he cruised through the first week and overcame an erratic Stanimal.
The 22-year-old lost to Thiem in the semis but played very well and displayed a welcome maturity throughout. Long may it continue.
Search Goes On For Pliskova
Fresh off another title in Brisbane, I thought Karolina Pliskova had an excellent chance to earn her first major. However, Anastasia Pavlyuchenkova turned out to be the spoiler as she edged the Czech in two tie-break sets.
The 27-year-old is firmly established in the top 5 but major success still eludes her. I wonder will she end up like her compatriot Tomas Berdych, who was one of the best players to never win a slam.
Nothing Like Major Tennys
In 2018, Tennys Sandgren finished the season with a win-loss record of 16-20. 25% of those victories were at the Australian Open.
In 2019, he had a 13-17 record. Five of those wins were at Wimbledon and the US Open.
Sandgren is 5-3 in 2020. Four of those wins...
King Kyrgios
Nick Kyrgios did wonderful things both on and off the court in January. He was at the forefront of fundraising efforts and was relevant again at a major as he made the fourth round. Excellent effort Nick.
French (Very) Open
While the Coupe des Mousquetaires is likely between three men this year, I have no idea who'll win the women's singles. If - following the trend - there is to be a first time winner, it would be nice to see Belinda Bencic or Kiki Bertens receive the big cheque.
Veterans Still Have It
We're not quite sure how wounded Roger Federer was in the semi-finals but since he gave himself a 3% chance of winning beforehand, it must have been bad. Still, the 38-year-old has to be delighted with his first major outing of the year.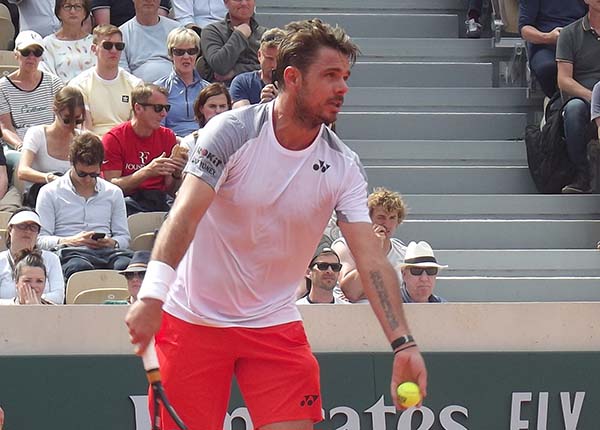 Melbourne was also good to Stan Wawrinka and Milos Raonic, two men looking to overcome wounds both old and new.
Well Done Australia
Isn't it great that we're all talking about Sofia Kenin and Novak Djokovic at the end of the fortnight? After a troublesome start, the 2020 Australian Open was completed on time and provided plenty of excitement.
It's been great to witness the response of the tennis world to the awful bush fires. I hope Australia is able to replenish both its spirit and its soil over the coming months.
If you'd like to find out more or donate to relief efforts, here's a good start.
Farewell Caroline
Fighting right to the end, Caroline Wozniacki retired from professional tennis after her loss to Ons Jabeur. The Dane should look back with pride on a stellar career in which she rose to world no.1 and collected a major in Melbourne. Outstanding.
And Now For A Break
With the first major of the year in the books, there are 113 days (at time of writing) until the next one. This really is a period of the season that should be reconsidered if we are to ever shorten the calendar.
Could the Australian Open be moved back a month to give a longer break over Christmas? Would a Davis Cup/ATP Cup merged event fit better during these months? How about a proper mixed tournament in there?
New year, same argument. Bah, humbug!